---
Govt legal department head quits after concerns at PM's plan to 'undermine Withdrawal Agreement' – sources
Written by on 8 September 2020
Boris Johnson's reported bid to override parts of his Brexit deal has been dealt a blow, after the head of the government legal department quit.
Jonathan Jones resigned following concerns that Downing Street may be trying to undermine parts of the EU withdrawal agreement, according to Whitehall sources.
The move means six top civil servants have now stood down this year, including the heads of several departments and the cabinet secretary Sir Mark Sedwill.
Downing Street and the Cabinet office have not officially commented yet.
Lord Charlie Falconer, Labour's shadow attorney general, said Mr Jones was an "impressive lawyer and very decent person".
He added: "This resignation indicates that senior government lawyers think that the government are about to break the law.
"The government is trashing the best of the UK; we are a law abiding country and the government have some serious questions to answer."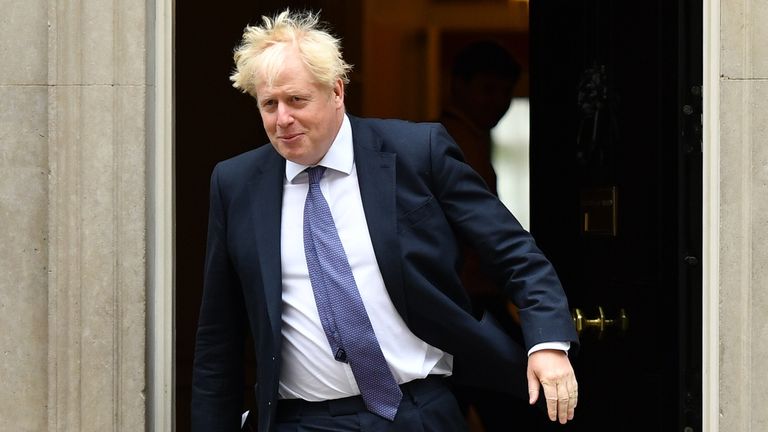 The fresh row over Brexit centres on the as-yet unpublished Internal Market Bill, which the Financial Times quoted a source saying would be used to "clearly and consciously" undermine the divorce deal with Brussels.
George Eustice, the environment secretary, dismissed claims the government was doing anything wrong, saying there were just "a few legal ambiguities" that need to be "tied up".
But opposition politicians have reacted with fury, Scottish First Minister Nicola Sturgeon branding the Conservatives "charlatans" and warning the move would "significantly increase [the] likelihood of no-deal".
The UK left the EU on 31 January but is continuing to follow its rules until the end of 2020 during a "transition period" while negotiators try to hammer out a trade deal to replace existing arrangements on things like tariffs.
---