---
Julia James: Man sought by police after PCSO murder was seen in a 'very relevant location' to investigation, detectives say
Written by Hitmix News on 8 May 2021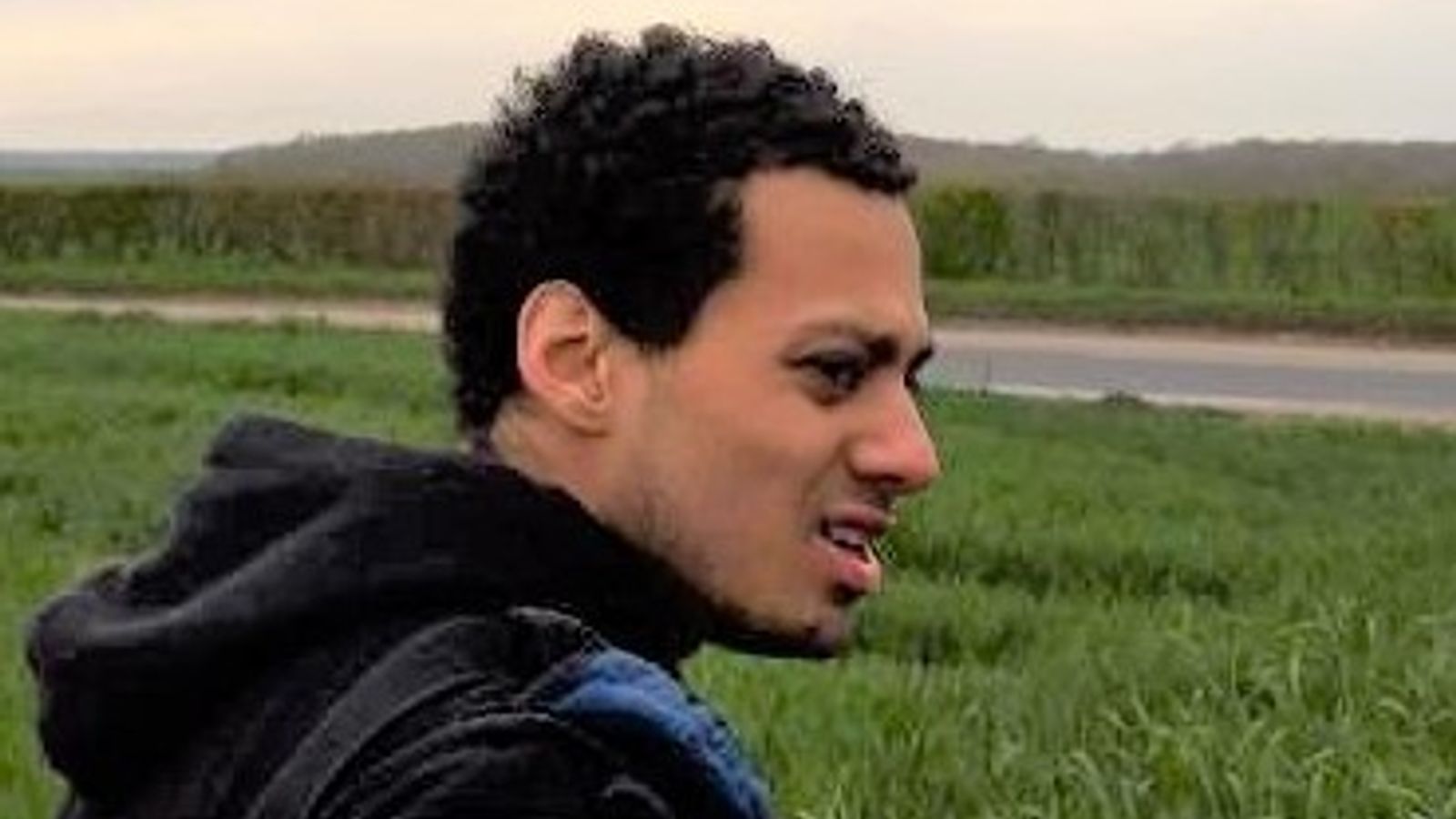 Police investigating the murder of community support officer Julia James say a man they wish to speak to was seen in a "very relevant location".
It came after detectives released an image of the person they believe is of "crucial importance" to the inquiry.
The PCSO was found dead in Akholt Wood near her home in Snowdown, Kent, on 27 April.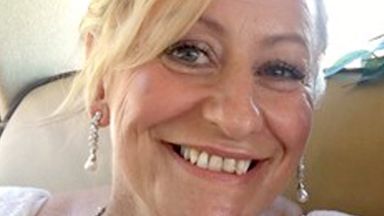 Image: The PCSO died from serious head injuries. Pic: Kent Police
The 53-year-old died from serious head injuries while out walking her dog Toby, who was found unharmed by her side.
Assistant chief constable Tom Richards from Kent Police said he thought the man in the photograph, taken last Wednesday (28 April), the day after Ms James was killed, was "key to unlocking" to what happened.
He said: "This man was in a very relevant location… and I have reason to believe that he will have evidence or information of crucial importance."
Mr Richards added: "I'm not saying here and now that he is a suspect, but he is of crucial importance to the investigation.
"Somebody knows who that man is. We desperately need you to make contact with us and identify who that person is.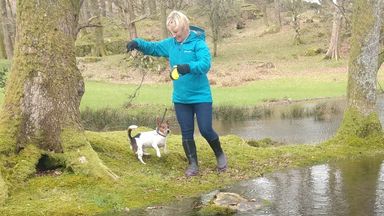 Image: An image was released of Ms James in the clothes she was wearing at the time of her death
"If that person is watching, please contact us, we believe that you have crucial information.
"We need someone to do the right thing and help us."
A network of footpaths crisscross the fields and woodland around this spot, which police say they are now searching as they try to identify the offender's route.
Mr Richards added: "We are, of course, interested in many individuals but this individual is a big frustration to the investigation because we don't know who they are and we desperately need a name so that we can identify them."
Asked if the man should be approached, Mr Richards said: "I'm not asking members of the public to approach this individual, I'm encouraging you to provide information to Kent Police so we can progress it."
Sky News reporter Ivor Bennett said: "The photo was taken on a narrow, single-track lane just under a mile from where Julia James was murdered.
"In the background is the often-busy, main road linking Aylesham to the A2 and Dover.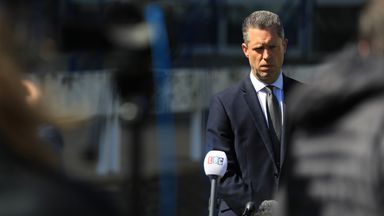 Image: Assistant chief constable Tom Richards has urged people 'to do the right thing'
"Police would not confirm the source of the image but it appears to have come from dashcam footage as the man is standing on the grassy verge of the road and looking over his shoulder, as if at a passing vehicle.
"The lane is not wide enough for him to have remained on the road."
The force had previously said it was broadening the search area to include "a number of other locations" in addition to the woodland where Ms James was found.
Crimestoppers is offering a reward of up to £10,000 for anonymous information that leads to her killer being convicted.
Earlier this week, police also issued an image of the PCSO in the clothes she was wearing before she was killed.
The picture showed Ms James walking her Jack Russell while wearing a light blue waterproof coat, blue jeans and dark Wellington-style brown boots.
Police said it was the same clothing, apart from the gloves, which she wore on the day she died.
---