---
Dusty Hill: ZZ Top bassist has died aged 72, says US rock group
Written by Hitmix News on 29 July 2021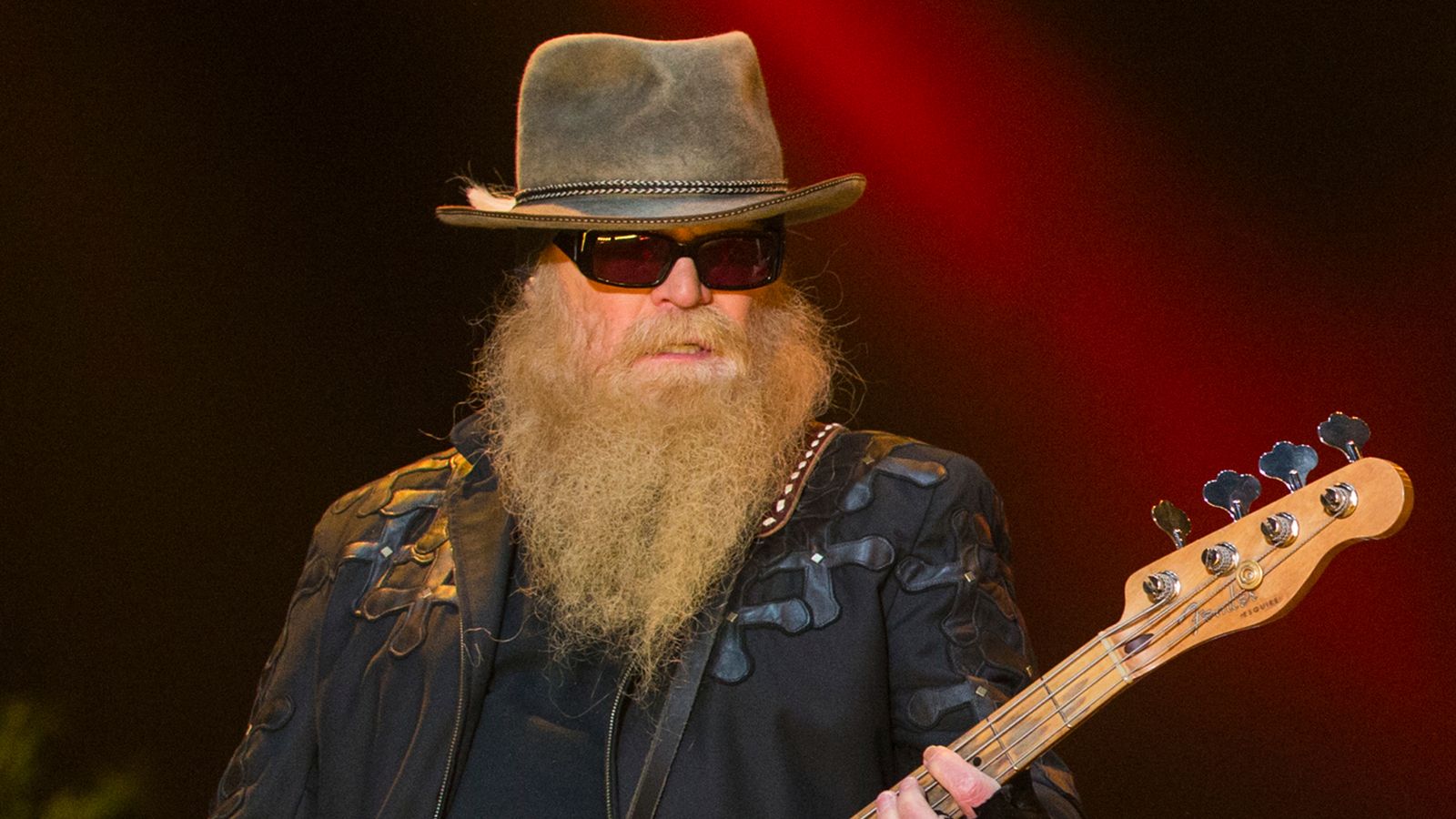 Dusty Hill, the bassist in the American rock group ZZ Top, has died aged 72.
A statement on the band's Instagram account read: "We are saddened by the news today that our Compadre, Dusty Hill, has passed away in his sleep at home in Houston, TX.
"We, along with legions of ZZ Top fans around the world, will miss your steadfast presence, your good nature and enduring commitment to providing that monumental bottom to the 'Top'.
"We will forever be connected to that Blues Shuffle in C. You will be missed greatly, amigo. Frank & Billy."
The social media message was signed by the group's other members, drummer Frank Beard and guitarist Billy Gibbons.
The band had been due to play in Simpsonville, South Carolina, on Wednesday, but a venue manager said the gig had been cancelled, according to NBC.
Last Friday, the group announced Hill, its "fearless" bass player, was "on a short detour back to Texas, to address a hip issue" and "trusted guitar tech" Elwood Francis would stand in.
Born Joe Michael Hill in Dallas, he, Gibbons and Beard formed ZZ Top in Houston in 1969 and soon after they recorded their debut album, ZZ Top's First Album, in 1970.
Three years later, they broke through commercially with "La Grange," a funky blues song about the Chicken Ranch, a notorious brothel outside of the Texas town of La Grange.
In the 50 years since, the line-up stayed as just Hill, Gibbons, and Beard, making them one of the most stable acts in rock history.
The trio – all Texas natives – produced a sound that was a mixture of rock and blues, enlivened by catchy riffs and Gibbons' guitar solos and gruff vocals.
Gibbons and Hill wore their beards long while all three were rarely seen without dark sunglasses.
After tasting success in the early 1970s, their big break came following a three-year hiatus during which Hill worked at an airport.
We are devastated to hear about Dusty's passing. We were so blessed to share the stage with the great Dusty and ZZ Top many times, and if that wasn't Rock and Roll heaven, I don't know what is. The show we did together just last week would be his last. So heartbreaking. pic.twitter.com/oKKslJ2U9M

— John Fogerty (@John_Fogerty) July 28, 2021
After re-forming, they hit gold with 1983's Eliminator, the album that sold more than 10 million copies worldwide and turned them into MTV stars.
The singles Sharp Dressed Man, Gimme All Your Lovin', and Legs are still staples of rock radio in the US.
Even though their recording success died away in the nineties, the band never stopped touring and always maintained a huge following.
They were inducted into the Rock & Roll Hall of Fame in 2004 by Keith Richards.
Today we lost a great friend and a remarkable Texan.

ZZ Top's Bassist Dusty Hill Dead at 72

Truly a music legend. https://t.co/VVkJ67E7lN

— Greg Abbott (@GregAbbott_TX) July 28, 2021
Whitesnake's David Coverdale called him a "beautiful soul", while Slash, of Guns N' Roses, posted a picture of Hill, with the message "RIP Dusty Hill".
Musician John Fogerty said he was "devastated" by the news, while Hill's fellow bassist, Flea, of the Red Hot Chili Peppers, tweeted, "Ahhhh man, I love Dusty Hill."
It's with heavy heart that I have to say goodbye to one member of That Lil' Ol Band From Texas: RIP Dusty Hill from ZZ Top. I have loved this band since I was 14 & they are without doubt the coolest band on the planet! My condolences to his family, Frank & Rev. Billy G pic.twitter.com/mSTLZ7Id1y

— Paul Young (@PaulYoungParlez) July 28, 2021
WOW! Dusty Hill. What an icon. @ZZTop 's bassist forever. So unique. Always a gentleman from the days of us opening for them through the recent days of them opening for us. I don't know what to say but "Thank you" and "Rest however you damn well choose!" https://t.co/tHfjLy1xbj

— Paul Stanley (@PaulStanleyLive) July 28, 2021
Singer Paul Young tweeted that he had "loved this band since I was 14" while Texas governor Greg Abbott called him "a great friend and a remarkable Texan".
Kiss frontman Paul Stanley called him an "icon" and "gentleman". Hill, he tweeted, could rest "however you damn well choose".
It follows the deaths on Tuesday of Joey Jordison, a founding member of Slipknot and Metal Church's Mike Howe.
---